SILVER PACKAGE
RM 240.00 / 6 Months
Duration: 6 months
Address Book: Unlimited Contacts
Address Groupings: Unlimited Groupings
Outgoing SMS: Credit Balance Dependant
Incoming SMS: Unlimited (for Malaysia Shortcode Only)
Sending Frequency: Anytime
Receiving Frequency: Anytime
Credits Pre-loaded: 50 Free Credits
Credit Re-load Pricing: To Purchase/Top-Up (see pricing below)
Get Started
GOLD PACKAGE
RM 360.00 / 12 Months
Duration: 12 months
Address Book: Unlimited Contacts
Address Groupings: Unlimited Groupings
Outgoing SMS: Credit Balance Dependant
Incoming SMS: Unlimited (for Malaysia Shortcode Only)
Sending Frequency: Anytime
Receiving Frequency: Anytime
Credits Pre-loaded: 150 Free Credits
Credit Re-load Pricing: To Purchase/Top-Up (see pricing below)
Get Started
PLATINUM PACKAGE
RM 1,400.00 / 4 Years
Duration: 48 months
Address Book: Unlimited Contacts
Address Groupings: Unlimited Groupings
Outgoing SMS: Credit Balance Dependant
Incoming SMS: Unlimited (for Malaysia Shortcode Only)
Sending Frequency: Anytime
Receiving Frequency: Anytime
Credits Pre-loaded: 750 Free Credits
Credit Re-load Pricing: To Purchase/Top-Up (see pricing below)
Get Started
Credit Pricing Table
(Effective for purchases 7 Aug 2023 onwards)
Credit Order Quantity
Cost per Credit (RM)
after 6% SST
500 to 9,999
0.110
10,000 to 49,999
0.105
50,000 to 199,999
0.100
200,000 to 499,999
0.097
500,000 to 999,999
0.093
1,000,000 & above
0.087
NOTICE:
All pricing listed here are subjected to change depending on market rates and requires no prior approval from our clients unless otherwise agreed.
The pricing above may also be different from our resellers' offerings depending on the type of packages and services offered by the respective resellers.
Want a sign up right away?
Fill up our Application Form and email it back to us. Click Here to get our Application Form.
How to make Payment?
Payment can easily be made via direct deposit or interbank giro to our Public Bank Account
Alternatively, we accept Telegraphic Transfers & PayPal payments too for our International Clients.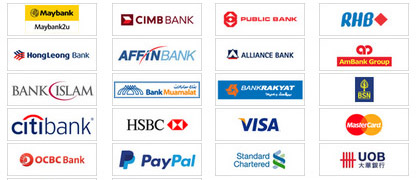 Reliable Bulk SMS Gateway
WEB, HTTP & API connectivity options - Securred Account & User Data - Easy Integration - Affordable - Fast Delivery